Author: Harry Napier
LiteForex Forex broker review: Instruments and Features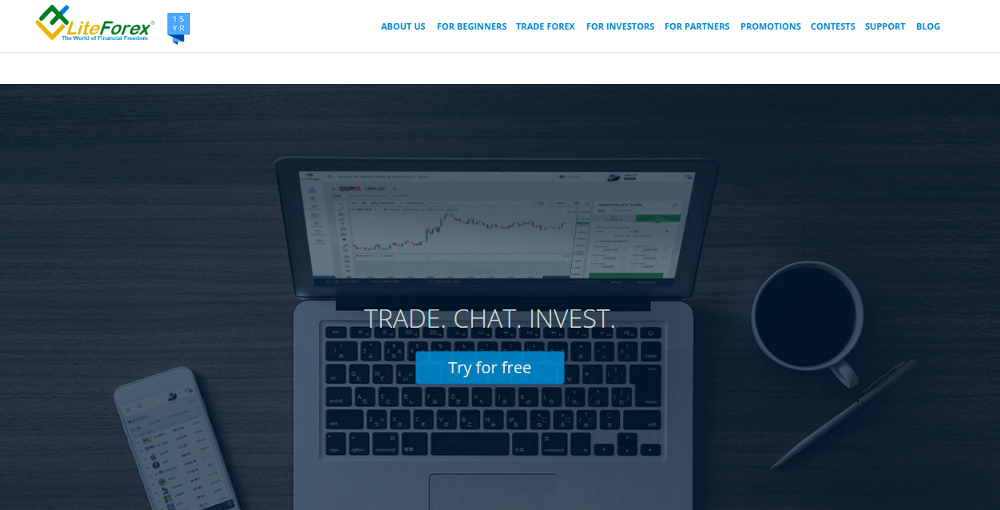 LiteForex has been on the market since 2005 (or so they claim). They didn't grow to be a leader of the industry, but a reputation has been built. Right now, a lot of money coming their way each month, and there are thousands of regular users. 
They've worked hard on implementing a lot of different features into their infrastructure. So much so, this entire complex needs a bit of unraveling to see the bigger picture of what kind of broker LiteForex is. It's especially important for rookie traders who really don't navigate that well in environments that expect them to know everything.
So, let's do just that! Let's try to navigate in LiteForex and understand what each little instrument does.
Broker description
LiteForex has a lot going for it, so let's just cover the basics at first.
LiteForex has quite a few common markets, but they also dabble in CFD trading, which is an advanced form of speculating on prices that involves striking an agreement that you will buy or sell something at a predetermined price. A bit like futures or options but even more confusing. 
LiteForex doesn't really have a whole lot options for CFD – mostly just shares. You shouldn't consider trying them out unless you know exactly what they are.
On another note, LiteForex also gives brokerage for these products:
Forex
Stock
Metal commodities
Oil
Crypto
Indices
That's a good collection, considering you likely won't need anything else. Moreover, each category has tons of assets of its own. For instance, there are several dozen of currency pairs for trading, not to mention stock and crypto. Many are even eligible for CFD trading.

Software
In terms of different applications, they got a fair few. Not all of them are essential, but some are worth mentioning.
First of all, they got two major trading platforms and tons of apps. Trading platforms are exclusively MetaTraders:
Which one of them suits you better is up to you to decide, but both have a lot of notable tools installed, and can be downloaded in all variations, including mobile, desktop, web, tablet and more. If you don't like to use MT4 or MT5 or, alternatively, want to give a chance to something new, there are tons of other options.
Trading apps by LiteForex
There are several pretty intriguing apps to satisfy all needs that you might have as a broker, beginner or not. In fact, these apps solve most problems that might arise during an average trading routine.
Mobile Trading – Available for Android and iOS
It's a neat little trading platform designed for mobile users. It isn't unique, but it has everything traders of all levels need, and that's the most important thing. The interface is clean, you can view the charts and other information in several dedicated windows, and there are tons of small yet meaningful tools.
You can even receive signals and view effective strategies to help you out with making a decision. The app is mostly aimed at Forex, but there are also products like metal commodities and indexes.
Forex Analysis – Available for Android and iOS
It's a basically a database full of news, updates and signals regarding the Forex market. Essentially, it's like an Economic calendar – many brokers all over the Internet are littered with these things. What they do is give you information about all important events, rapid changes and other stuff in several forms.
There are blog-posts, news and even signals. These are compiled by professionals and should be listened closely to, even if you don't intend to follow them. They give a good insight into the market.
You can even filter what currencies or types of news you want to receive, very convenient.
Signals – Available for Android and iOS
That's pretty much the signals chapter in the Analysis app, but enhanced. You don't get the news garbage here, but you can receive a lot of signals for all sorts of products. There are currencies, shares, even oil brands. Moreover, you can look at the prices, sell and buy in a simplified way and even get a quick view at the indicators for each asset.
They don't really show charts, but they do show how these indicators behaved recently and with what magnitude. 
Strategies – Available for Android and iOS
It's basically a library of all sorts of strategies. You can look for specific ones through key words, their names and other characteristics. Go through the strategies you like, implement them, see how they play out – experiment, in short.
Digest – Available for Android and iOS
These are pretty much news for all sorts of trading-related stuff. There's usually no explicit advice, but since it's important to understand what's going on around you and always keep your finger on the pulse, it would be prudent to read through at least some of them. 
These articles are written well and usually consist of reports about the recent events, but in such a way that you could make your own opinion about it all.
Currency Rates – Available for Android and iOS
There's nothing exciting here, it's just an app that shows the exchange ratios for most world currencies (or at least the worthwhile ones). You can view them in a simplified list or choose a specific pair and inspect the chart.
Economic Calendar – Available for iOS
It is basically an Economic Calendar, not much else. Every day, you'll receive updates on the freely-chosen (but often relevant) currencies to see how they change (or about to change), in roughly what way and destination. The rest is up to you.