Author: Harry Napier
FP Markets Forex broker review: Features Overview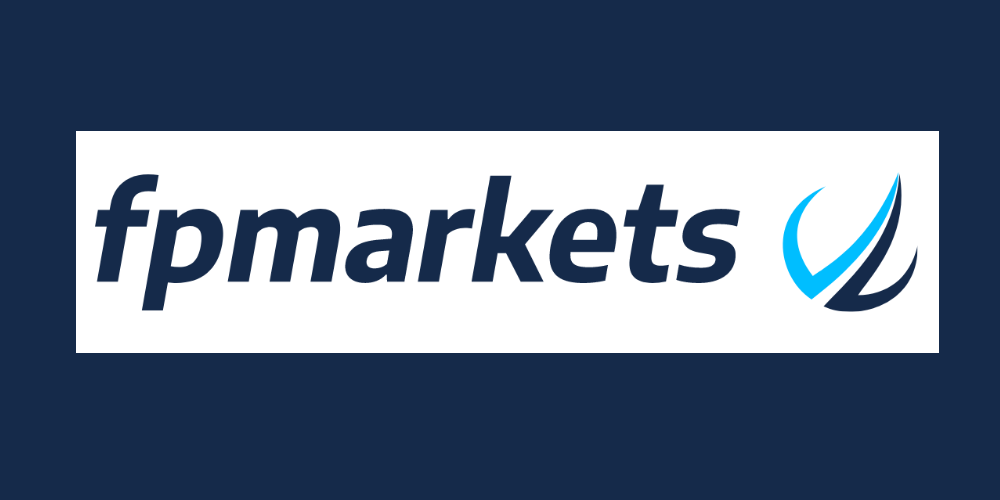 FP Markets is an Australian brokerage provider launched in 2005. At the moment, they are amongst the biggest FX brokers in the world overall, not just in Australia. It's not too surprising, they have a lot to offer, and in terms of convenience they might be amongst the best on the Internet.
But let's see what they have to offer and whether FP Markets is really capable of providing the comfortable and versatile trading experience with what tools and features they got here. 
Let's get started, then!
Broker description
FP Markets is regarded as a 'Forex and CFD' broker. It's not because there are only two types of trading here, but because there are a lot of Forex and CFD options. Meanwhile, CFD can also include tons of markets, and Forex is among them. 
The full list of asset types includes:
Stock
Forex
Indices
Crypto
Metals
You can use all of these products in CFDs, including even the Forex currencies. More people are interested in simply speculating on currency prices, as they usually would. After all, it's arguable the least complicated trading method of them all. 
CFD, however, is also a very attractive part of trading on FP Markets. For some people, it's even more attractive, but you should remember that it's a very risky venture to try them. It doesn't stop people from coming here exactly for this purpose, and that is why FPM does a lot to accommodate these people and improve their chances.
How to start trading
In order to start trading on FPM, you'll have to register, obviously. At the same time, it wouldn't be a poor decision to try and verify yourself right away so that FP could allow you to withdraw money as soon as possible.
Now, this broker is certified by the financial branch of Australian government, which isn't necessarily a 100% warrant of legitimacy, because they are also operating from Cyprus (which is largely considered a haven for corporations which don't want to disclose too much of their information).
So, FP Markets is considered a slightly risky broker. They don't usually steal the money outright, no – but they can afford to wait for a fairly long time before transferring your withdrawn funds to your bank account. FPM provides a lot of enjoyable content, but you might need to be patient with them.
But anyway, after you've set up your account, you'll have to choose whether you want to trade the standard way or the ECN way. They are different types of accounts, but not a lot changes besides the speed of execution and the way you pay for your trades:
Standard implies no commission but higher spreads
ECN implies tighter spreads (about 0.6 pips on average), but also fixed commissions and faster execution, owing to the direct connection to your end exchange partners
If you come here for CFD trading, you might need to set up an ECN account, because fixed commissions are much more predictable, and you really don't need any more risks. However, there are many more strategies, and if you happen to know one that requires the zero-commission plan, go ahead.
Trading platforms
To trade, you also need to choose a trading platform to act as an interface for your activities. FPM supports two main platform brands: Iress and MetaTrader. In fact, there are two versions of it: MT4 and MT5.
They chose it in part because it's so popular amongst everyone, and in part because MT was designed primarily for Forex and CFD trading, so you can really feel yourself at home while using these.
In addition to that, they've put together a toolbox for both MT4 and MT5 that includes 12 key indicators and tools to help you make decisions and relief you of some burdens (like calculating or remembering important data). 
FP versions of MT4 and MT5 are available for web, desktop and mobile. On mobile, however, the charts are much more simplified and you'll probably only use this version for quick trades away from home.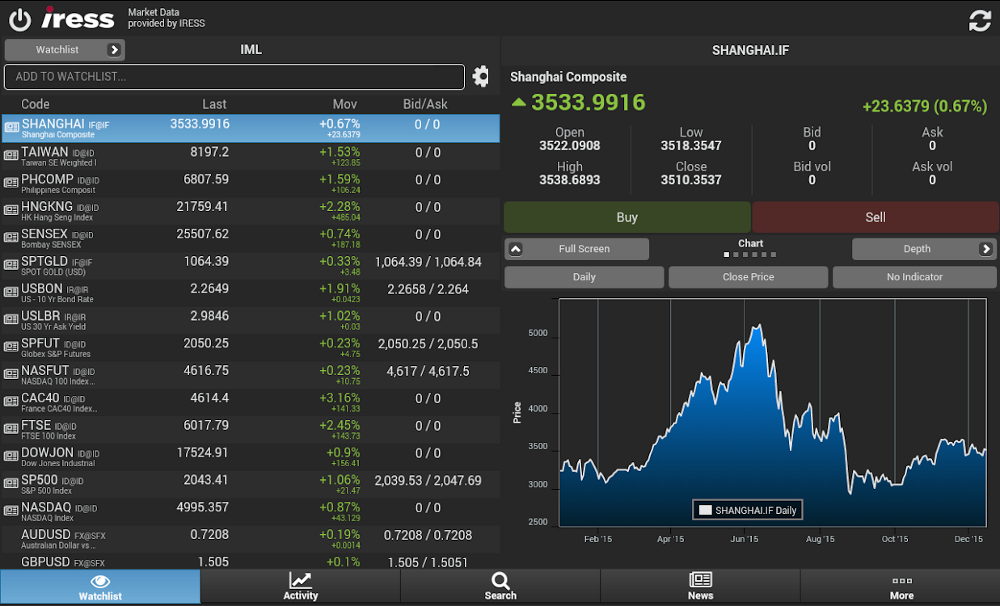 Iress, on another hand, has a lot more indicators and tools (about 80 of them, but the number can differ from version to version). There are 3 of them, but they don't change much. The general consensus is that they provide more information chart-wise, but much less broader market information.
So, there are no ways to receive signals, news or updates about the upcoming changes on the market. It's a massive shortcoming, but if you don't care about it all, you might give Iress a try.
Research 
The research element is very important for trading – especially if you aim to dabble in CFDs. It's very important to both be aware of the events and news that can change the market trends and know enough about price movements and strategies to make correct decisions in a blink of an eye.
Well, FP Markets have both a very large collection of general knowledge articles for all levels of trading and several different news outlets that comprise information about Forex and trading markets overall.
But their most valuable possession is by far their videos. Some are stored on Youtube, and you can watch them any time you want – even listen to them in the background while opening or closing positions. There are tons of topics, and you'll definitely find something worth watching for yourself.
Summary
FP Markets is a decent enough broker. They might be much better, considering they had endless time for improvement, but even this slightly flawed state can provide you tons of opportunity for money-making.
At the very least, they are a good place for trading CFD, whether you're an experienced trader or a new arrival.