Author: Harry Napier
FXDD Forex broker review: All Tools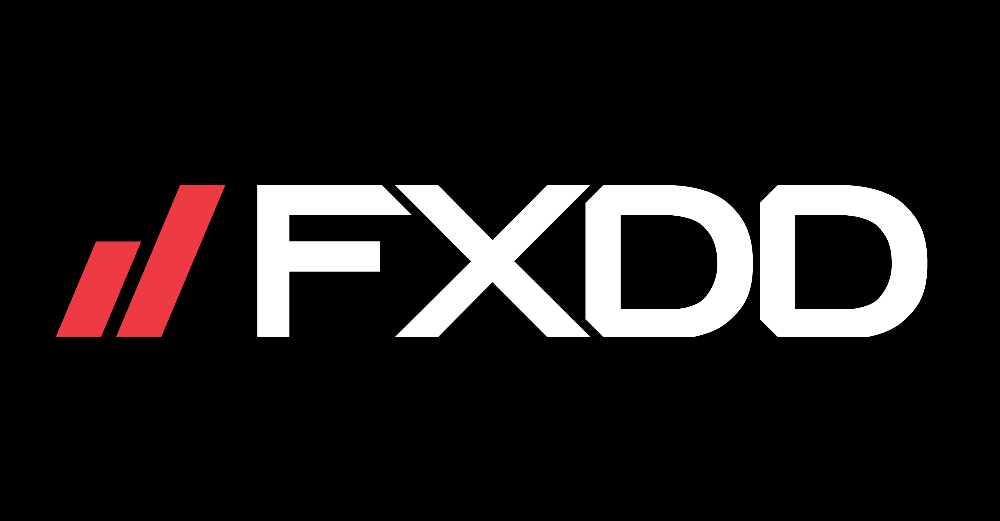 FXDD is a prominent American brokerage provider. They've been around since 2002, which makes them amongst the oldest online brokers that still exist. Naturally, they have a good number of constant users. There is a lot to do here, and the new arrivals might also enjoy the tools FXDD got here.
FXDD introduced many tools over the years, all to make the average experience here more unique, efficient and comfortable in comparison to other big providers. Many of them are intriguing, and some are pretty common. Let's go over the key features and see how unique FXDD really is.
Broker description
FXDD turns twenty in 2022. They could, arguably, implement many more features and products than they have now over the course of all these years, but they still have a good amount of markets to offer. Here's the list of asset categories they got:
Forex
Shares
Metals
Indices
Energies
These markets are pretty abundant. That is, they got a lot of individual assets for trading, and there are a lot of variations that let you trade differently based on your preferences. For instance, CFD trading is available for many of them, and there are also options for ECN and standard pricing.
Account types
ECN and 'standard' are two types of accounts available on FXDD. They don't differ much, except for the fee system and execution speed.
While standard implies the usual brokerage (no commissions, buy bigger spreads), the ECN provides higher-class connection to exchanges or whoever you buy from or sell to. For it, they take constant commissions per trade, although the spreads are also much tighter (as low as 0.0 pips).
The commissions aren't too big, they don't even exceed $0.5 (although, there are different pricelists, and some commissions can be as low as $0,029).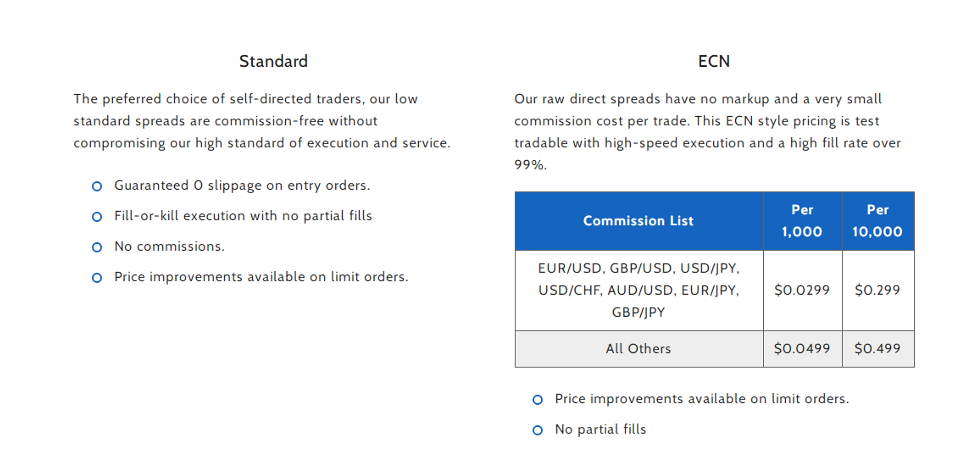 Trading platforms
Trading platforms are an essential part of any brokerage service, obviously. There are 3 of them available on FXDD:
MetaTrader 4
MetaTrader 5
WebTrader
MetaTraders aren't terribly different. There are improved tools in MT5, and it's largely considered rather more modern than its predecessor. FXDD didn't really add much to these trading platforms, and they certainly didn't make them vary more than they do now by introducing unique tools to each of them.
Bottom line is: there's almost no difference between using MT4 and MT5, and FXDD didn't add anything new.
Now, the WebTrader is a fancy name for the web interface they developed/bought off someone. Now, there's not much unique about this platform, and they really didn't add anything that they don't already have on MT4 or MT5. There are minor automation properties, Expert Advisors algorithm and several common indicators.
WebTrader is a bit superior in the optimization sense. The interface seems to be slicker, cleaner and the software is generally not as overloaded by junk information. So, the execution is generally faster. Combine it with the fact that they only run ECN on it, and you'll get a very speedy performance indeed.
Tools
Besides trading platforms, FXDD has got tons of other tools, instruments and software to improve your experience. There are a lot of them, and some aren't as important, so we'll just go over the chief instruments.
A trading calculator could be a useful tool for people who either haven't grasped the meaning behind different trading variable or those who simply don't bother to count manually. Both reasons are quite understandable.
Well, this calculator can help you calculate a lot of important things from pips to margin to Pivot points and more. 
VPS is basically a secure cloud connection that allows you to keep your trading software (including the interface and the Expert Advisors algorithm) for a very long time without overloading your hardware. All your information is going to be processed remotely and at a fairly high speed, so you have no reason to complain.
The only problem is that you have to pay extra to enjoy the VPS experience. It also works only on MetaTrader 4, sadly.
This application allows you to customize your own price ticker. On it, you can choose you showcase several assets (currency pairs, commodities, etc) alongside their current (and constantly updates) prices. You can use it for your own pleasure or place it anywhere you'd like.
They give you an html code of your constructed price ticker, so it could be imported and put wherever you want it to be.
Now, usually it wouldn't be too big of a deal. There are economic calendars on most broker websites, but FXDD is special. It's very extensive. The projections are made for as many as 5 days into the future, and there are tons of them for all Forex currencies.
For those who don't know, economic calendars are collections of market-relevant events. The list gets updated daily and includes even the upcoming events. The professionals estimate what the effects of each development are going to be, how the value is going to change and also when it's going to happen.
This calendar is great because there are tons of events and FXDD is usually correct in their predictions. You can see it in the actual changes of the events that already happened in contrast to what was predicted.
1-Minute Data is an application that can be installed onto your device. Its primary purpose is to show you the extensive historical data. They update the information on a regular basis, so it's all very relevant. It's an essential tool because most indicators use the historical data to 'predict' the nearest future in relation to market changes.