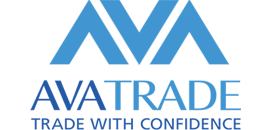 Avatrade – Regulation: ASIC,JFSA,FSCA, Min. Deposit: $/€/£ 250, Leverage: 1:400, Spreads: Floating from 1 pip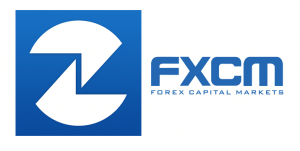 FXCM- Regulation: CySEC,FCA,ASIC, Min. Deposit: $/€/£ 5, Leverage: 1:500, Spreads: Low as 0.1 pips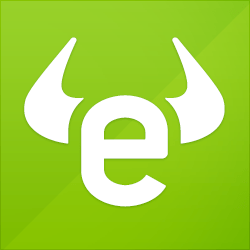 Etoro – Regulation: CySEC,FCA,ASIC, Min. Deposit: $/€/£ 200, Leverage: 1:30, Spreads: Variable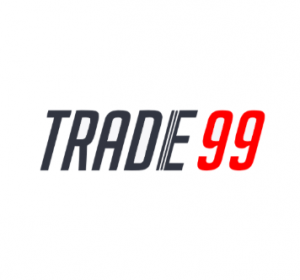 trade99 – Regulation: CySEC, Min. Deposit: 100 US$, Max. Leverage: 1:30 | 1:500, Trading Platforms: MT4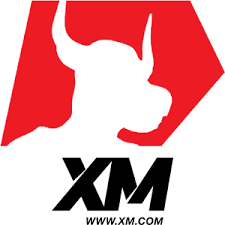 XM GROUP – Regulation: CySEC,FCA,ASIC, Min. Deposit: $/€/£ 5, Leverage: 1:500, Spreads: Low as 0.1 pips
FXCM – Evaluating One Of The World's Leading Forex Broker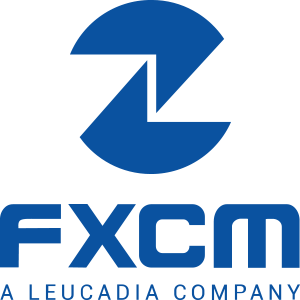 Forex Capital Markets (FXCM) began its operation back in 2001 as it sought to provide trading solutions and services for traders in the financial world. With its championed system that allowed prime trading experience, it was later then got listed on the New York Stock Exchange.
As the new century unfolded, traders were brought to new trading and investing mechanism. Ever since this kind of setup was introduced, it continued to grow and gained a high level of market traction that is very evident even up to this date. Such created a new structure that enabled retail trading markets to proliferate in web-based networks, slowly developing new and rather flexible financial landscape.
FXCM saw this new structure a viable opportunity and shortly introduced to the public its forex trading platform equipped with optimum tools and instruments. From the latest postings, FXCM established a sense of market loyalty as it is now one of the most critically acclaimed forex brokerage firms existing.
It is so popular that it's known to process billion worth of trading volume monthly. In line, its popularity can be gleaned across the globe and is the primary reason why it holds a respectful amount of market shares.
Much can be said about FXCM's services, which made it a laudable brokerage firm is its effort to establish legitimacy through various licenses and permits. It underwent intensive inspection conducted by several regulatory bodies across the globe. It extended service and now has US, European, African, and Asia-Pacific leg offices. With corresponding offices from different parts of the world, it made efforts to file licenses under authorities which include CFTS & the NFA (US), the FCA (UK), the IIROC (Canada), the BaFin (German), the ACP (France), the CONSOB (Italy), the FSB (South Africa, the SFC (Hong Kong), and the ASIC (Australia).

Looking at FXCM's Credibility
Forex Capital Markets' name and legality are inarguably sealed as clients hold it on a higher pedestal. Despite its validity, it was subjected to fraudulent malpractices that are innate in the Forex trading environment. FXCM faced a long history of legal charges and consequences due to financial discrepancies and anomalies conducted towards their clients. Numerous lawsuits were imposed by regulation keepers and authority from the United States and the United Kingdom. Clients deemed several trading policies and guidelines questionable as it slowly increased doubt and skepticism among investors.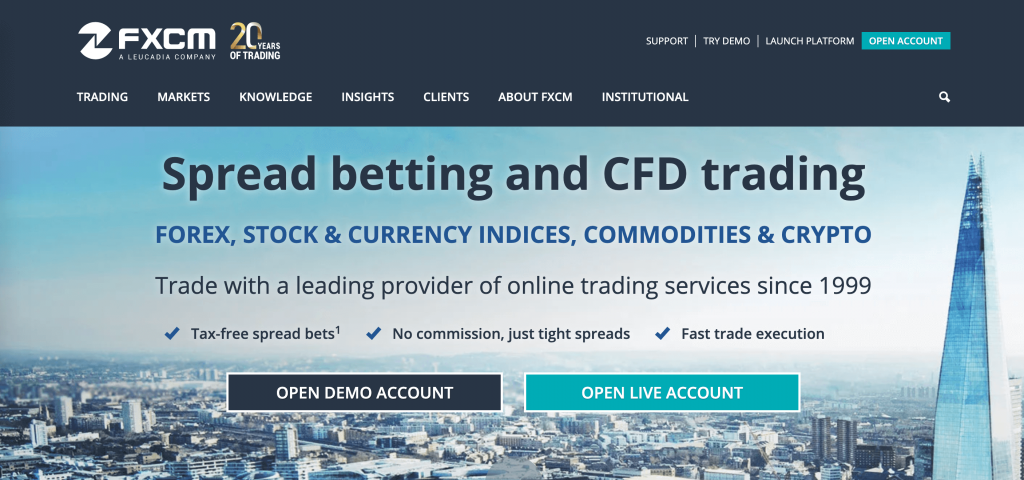 If there is any good that came out of it, it is that FXCM deviated from its old and dishonest ways only to render quality-based and reliable services and solutions while practicing best intentions for traders. FXCM may land below or above a client's expectation, but it still has too much to learn to recuperate from the damage of its previous activities. More so, a lot of work needs to be done to completely establish yet again its reputation as one of the most credible forex broker. In line with this, the financial world is dominated by hundreds of foreign exchange companies equipped with the most favorable solutions. The growing number of competitors remains to be a great threat to FXCM as new brokerage companies have resorted to service expansion by fully understanding the needs of traders. Beyond this, numerous firms stay true to its promise of rendering a smooth and credible trading experience.
Starting Trade Using an FXCM Account
Geographic location heavily dictates the set of services and products that FXCM will offer. This is mainly from the issue of compliance in the area that FXCM caters to. In the US setting, FXCM products go in parallel with the policies implemented by the Commodity Futures Trading Commission (CFTC) and National Futures Association (NFA). Policies include a maximum of 1:50 leverage, no hedging scheme, and implementation of First In, First Out policy. FXCM is mandated to infuse all necessary conditions to secure a viable trading environment and to satiate CFTC mandates fully.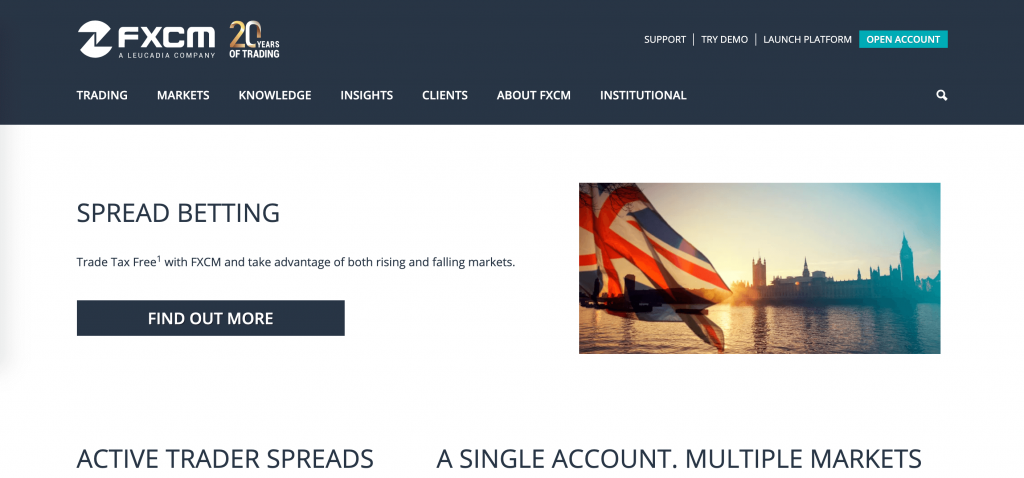 The United Kingdom executes a relatively free policy to traders allowing the brokerage company to provide numerous trading settings, including spread betting and binary options. Traders outside the United States can enjoy maximum leverage of 1:400. However, it is subject to reduction once the account equity increases.
FXCM provides three trading accounts that clients can pick from. These are the Mini, Standard, and VIP. The Mini account is considered a market maker starter that is equipped with 1.5 pips. It holds the maximum leverage, and users are entitled to the 1:200 leverage once the account hit £500 equity. The Standard account is linked to the electronic communication network that cuts the FXCM spreads to 0 pips while asking for 0.05 commission in every position. This account is exclusive to clients that deposit a minimum of £5,000 in their accounts. Lastly, the VIP account or more commonly known as Active Trader Account requires a minimum deposit of £25,000 for traders to avail such. This is a high-tier account that renders high-quality and optimum electronic communication network conditions together with services such as account manager, free VPS, and a trader-friendly amount of spreads and commissions.
Forex Capital Markets provides pocket-friendly charges if to be compared against other expensive platforms. This move intends to build a brand image and market loyalty to rake in exponential earnings if one is weighing about resorting to a friendlier forex trading fees, sure that there are hundreds of forex brokers online that provide the most advantageous conditions inconsiderate charges.
FXCM got the best and most flexible trading platforms in its lineup, and this deserves recognition. Traders are left with wide FXCM platforms including MT4, NinjaTrader, and company-developed TradingStation. The issue of compatibility is ensured as each platform comes with iOs and android versions, completely ready for smartphones download. Moreover, FXCM provides a web-based trading platform for traders who opt-out of using a trading device.
Another laudable feature about FXCM is that traders are occasionally granted bonuses and perks in line with competitions and advertisements. While for the method of payment, a hassle-free transaction can be made through card payments, online payments, and bank wires.
Sure that FXCM poses a great advantage as much as it has its setbacks, but minimal discrepancies should not outweigh the perks that FXCM provides. Make sure to try Forex Capital Markets' demo account to assess whether FXCM is worthy of one's investment.