Author: Harry Napier
LMFX Forex broker review: Advantages and Disadvantages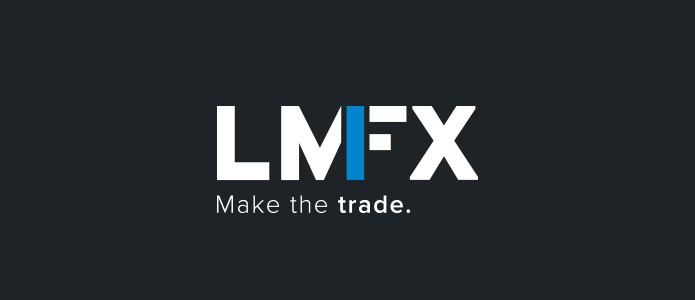 LMFX is a controversial figure within the trading industry. They've accumulated a lot of negative feedback over the years, and this fact seems fitting considering they are not actually regulated by anyone. However, it's not really a reason to avoid them. Moreover, facts say LMFX is a pretty decent broker.
It does have some problems, and it is confusing at times, but it still provides some good trading experience. But let's delve a bit deeper and see what they really are.
What is LMFX?
LMFX is a Macedonian company, which more-or-less makes them an off-shore organization. Macedonia, not being under any sort of strict jurisdiction (like the US or EU) is a great place for a broker that doesn't want to abide by limitations and rules.
It's very easy for such brokers to steal and commit fraud, but this one is not like it, as you'll see in a few moments.
In terms of content, LMFX provides access to the standard pack of trading products, which includes:
Shares
Indices
Rough commodities
Metal commodities
Oil commodities
Forex
There is nothing too special about this selection, but you do get to experiment with trading by using one of the many trading tools they have to offer.
Trading platforms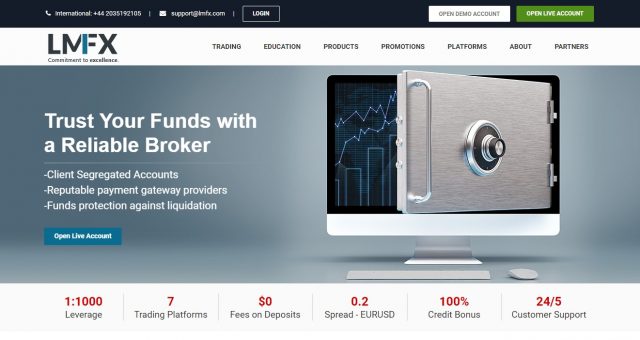 To start off, they have a pretty modest collection of trading platforms to offer. There is MetaTrader 4, the standard trading software. Here, however, you can only download the terminal version, which means basically a desktop application.
Then there is a WebTrader for those who don't want to leave the comfort of their browser. Lastly, you got 3 versions of the mobile LMFX trader: the iPhone, iPad and Android devices. The LMFX' own platform isn't anything special, too. It doesn't mean, however, that it's bad.
The offer varies from version to version, but they all generally share these qualities:
The ease and speed of trading, which mainly means placing your orders in just a few clicks
The ease of managing both your trades and any other information you'll find – graphs, charts, timeframes, you name it
The ability to modify your experience slightly to make it more suitable for your style
It's reasonable to download one of the mobile apps on your device, given how the local platform supports all sorts of operational systems.
Trading tools
In addition to a nice variety of platforms, you get to play around with tools as well. Generally, one expects the interface modifications when talking about tools, but here it's just a collection of calculators. Seems more boring, but these calculators are essential for your survival.
You have to be precise, after all – and these calculators have been designed by the professionals of the industry.
The list of calculators includes: Fibonacci, Pivot Points, Position Size, Pip Value, Risk & Reward, Risk Percentage and Multitarget.
Naturally, you could find any of these tools online and on your own, but here they are all packed into one neat page, where you can find the correct number in a matter of seconds.
This section also includes a nifty economic calendar, which is a list of events happening all over the world and compiled here by the professionals. Each event is chosen specifically because it can affect certain currency. The calendar shows what specialists expect will happen and then what really happens after some time.
It's better to use the calendar only if you understand the implications behind some events and realize how long it'll take for some of them to genuinely affect the market.
Technical capabilities
But you probably don't want to know about the local tools as much as you want to know their commissions, spreads and execution speed. Well, the things are pretty good in this department.
Commission-wise, LMFX has 3 types of account:
Premium – spreads vary, but have the minimum of 1 pip
Fixed – spreads are fixed.
Zero – spreads are much tighter, but there is also small commission
That's pretty much all the difference there is between the three of them, except the leverage also gets progressively smaller (1000, 400, 250 – respectively). That's it.
In terms of execution, LMFX surprisingly provides a very speedy experience for the internal operations (order placing, selling, buying, etc.), the execution is near-instant for the most time. For transfer in or from the broker, the situation is a bit different.
Problems
There are naturally some problems, both objective and subjective.
Objectively, the payment system is very cumbersome. The minimal amount for both deposits and withdrawals is fairly low for all transfer methods, but there are two issues. First, some of these can (like the wire transfer) can take up to two weeks, especially the withdrawals.
The deposits (depending on the method) can arrive in just half an hour. The withdrawals, as mentioned, mostly take up to 15 days. Unless, that is, you use the transfer systems like Skrill, Neteller or Fasapay – but not all people use them, even though the payments arrive the same day.
Furthermore, there is still a maximum of several thousand a day you can withdraw by card. They might fix it already, but it's unlikely.
Subjectively, people think they are swindled here, because a lot of people (not all of them) lose money profusely with LMFX. Well, it's because LMFX is very keen on providing margin trading, and they don't actually tell people how advanced this practice is. They don't tell much regarding it, and the inexperienced lose money as a result.
In conclusion
LMFX is, in fact, a fairly decent broker, if a little bit confusing. Much of its hate stems mostly from the local margin trading. The unexplained money loss is mostly to blame. However, margin trading is a notoriously complex branch, and the only thing you should blame this provider for is the inability to properly stress it.
But otherwise, LMFX is a pretty good deal.